Joanne Robinson, Guest Editor, University of North Carolina, Charlotte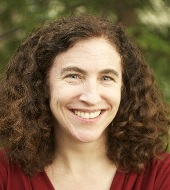 Joanne Maguire Robinson is associate professor of religious studies at the University of North Carolina, Charlotte. Her teaching and research interests include medieval and reformation thought, mysticism and religious experience, and religious studies pedagogy. Her publications include Nobility and Annihilation in Marguerite Porete's Mirror of Simple Souls (State University of New York Press, 2001), and she is currently revising The Poetics of Waiting: Managing Time in Christian Traditions.
The Place of Religious Studies in a Liberal Education
It has been a decade since Spotlight on Teaching focused on teaching religious studies in particular institutional contexts (See "Teaching Religious Studies and Theology in Community Colleges" in October 2002 and "Teaching Religion in Public Schools" in March 2002). This edition examines the many ways religious studies programs contribute to the education of students in public colleges and universities. This attention to public, nonsectarian university settings is particularly timely, as we are in a time of great promise and potential peril. Religious studies is growing in popularity, as evidenced by numbers of courses and majors, and this growth is particularly notable at state schools. A glance at departments and course offerings nationwide shows burgeoning degree programs at both undergraduate and graduate levels (see Renick, et al., 2008, 4–5). Alongside this growth, however, departments of religion or religious studies are faced with increasing challenges, ranging from the economic and more practical to the ethical and more abstract.
Although the University of Iowa founded a school of religion in 1927 and secular scholars studied religion at some larger research universities prior to World War I, most departments of religion or religious studies in state institutions were established in the later 1950s into the 1970s. The growth of interdisciplinary and comparative departments of religion (a movement dubbed a "quiet revolution" in an article in the Journal of Higher Education in 1966) began in earnest after 1963, when the Abington vs. Schempp decision asserted the constitutionality of teaching about religion in state schools. Thus began a gradual but not always steady growth throughout the 1960s into the 1980s. Many of the oldest departments of religious studies in state institutions are approaching the sixty-year mark, while some began in the last few decades.
State universities, like their private and denominational counterparts, range widely in size, faculty and administrative strengths, and budgets. State campuses enroll from several thousand to more than 25,000 students, with the largest schools more than three times that size. It will not surprise any of us that religious studies majors comprise a very small percentage of that total. It will also not surprise many of us that much of our impact on non-majors comes in general education courses that enroll large numbers of students who might never set foot in a religious studies classroom again. If numbers of majors were all that mattered, religious studies departments would make little economic sense for institutions pressed for resources. But as part of a liberal education, what we offer is indispensable.
State institutions are often part of a web of campuses competing for shared state resources, and humanities departments are often marginalized in favor of departments and majors that will lead more directly into paying jobs. This makes historical and economic sense, as state universities were often initially land-grant institutions created to produce workers of a particular type, trained in particular ways. State universities, often under pressure to "corporatize" and market their student "products," tend to invest much more heavily in disciplines that drive and supply the job market. The inevitable tie to taxpayer dollars links department missions to a broader and not always amenable set of values and priorities.
Other realities at state universities affect teaching and learning. Faculty often teach large classes and are being pushed to offer more online and hybrid courses to save precious classroom space. State schools often cater to first-generation students and are more likely than private schools to enroll a nontraditional and (often) a more diverse student body. Many state schools enroll more commuter than residential students, particularly after freshman year, and many of their students work in jobs off campus, some students full time and some in several different jobs. These facts of life affect campus climate and community and have a direct effect on what goes on in classrooms.
Some of these realities might obscure very real benefits for students and majors. The student who declares a religious studies major can find a community within the small department that they can't find on the larger campus, and students who take one or just a few religious studies courses can find what one of our contributors refers to as "breathing space" in our classrooms. Students can receive the one-on-one attention rarely afforded by larger majors, a humanizing factor in education that cannot be measured statistically. Perhaps most importantly, students can experience a sort of intellectual vigor in our classes precisely because they are not beholden to attaining a specific set of "marketable" skills. Indeed, the dreaded general education course can turn out to be intellectually liberating.
The problems and promises addressed here are not unique to state schools, nor to religious studies departments. These essays address many universal problems in the humanities today. Yet examining these issues through the lens of a particular institutional context can be illuminating. Contributors to this edition of Spotlight represent a range of viewpoints, from those who teach graduate and undergraduate students to those who teach almost exclusively introductory or general education courses. They come from smaller and larger departments and campuses, but they are all aware of the problems and promises of teaching religion in state institutions.
Many of our authors focus on the place of religious studies in a broader context. Joel Gereboff takes us on the journey of the Arizona State University Department of Religion as it transforms to become part of a new school comprising religion, history, and philosophy. Many departments at state institutions might find themselves in position to consider new administrative structures in order to continue teaching and publishing in their fields. Gereboff's article should help faculty imagine changes that might come in the wake of possible budget cuts and administrative reorganization. In particular he advocates a transdisciplinary orientation that focuses on topical, thematic, and multidisciplinary concentrations within religious studies. Such an orientation demonstrates relevance and connectivity in an era of changing institutional structures that demand those emphases.
Three of our authors emphasize the role of religious studies as part of general liberal education at a time when that enterprise is being questioned or sidelined. Brian Wilson explores how vital religious studies is to liberal education, particularly at state institutions where liberal education is perceived with some skepticism. Wilson argues that religious studies belongs squarely in the liberal arts tradition of "education for citizenship" funded by taxpayer dollars. He demonstrates the ways in which a course in religious studies can intentionally connect to the university's mission of citizenship by exposing students to various conceptions of the good, training students in theoretical approaches so as to evaluate conceptions of the good, and further exercising critical analysis by learning to critique the critiques. In so doing, Wilson provides a model of how to utilize courses to intentionally articulate the citizenship goals of higher education. Stephen Finley also highlights the contribution of religious studies to the goal of citizenship, as he makes a clear call for a type of teaching through disruption. His goal is to "educate students for humanity" (a goal shared by all of our contributors), but Finley emphasizes examining the relationship of religion to hierarchical social structures. Such an examination not only allows for critical inquiry and enhanced student voice but opens a pathway for students to imagine and work for a more egalitarian society. Finley's essay illustrates the losses incurred were state universities to teach exclusively to the marketplace and not to the human beings in its classroom. Laura Ammon similarly advocates an education for humanity as she demonstrates how she engages in a process of construction of the self in the face of cultural and parental pressures to attain a particular vision of the good life. Ammon uses autobiographical study to help students examine their own stories and lives in ways that allow for making meaning beyond a professional existence.
The remaining two contributors examine particular pedagogical strategies and commitments that address the very real needs both of students and administrators. Like our other authors, Celia Brewer Sinclair shows how she makes her general education courses student-centered islands for addressing questions of purpose and meaning. Sinclair welcomes the students whose professional goals seem to have little to do with her classes, and she makes them see how their ideas and responses matter. But she pays special attention to classroom climate, explaining ways to make it both hospitable and charged. Engaging twenty-first century technologies, she describes "flipping" classes so that technology can be used outside class to provide content, leaving class time for more directed engagement. Lora Hobbs also addresses twenty-first century technology and reinforces many of Sinclair's points about in-class and out-of-class time as she employs an agricultural metaphor to argue for the strengths of hybrid or blended courses on university campuses. She makes a compelling case for the integrity of hybrid courses alongside their traditional counterparts, and her data speaks volumes about the wisdom of combining full-time, traditional, face-to-face teaching and learning with a new paradigm. Perhaps her experience will help convince the many wary teachers to consider alternatives to "purebred" courses.
All six essays make it clear that those of us located in state universities will need to find ways to work and teach within new paradigms and to make ourselves flexible and viable in a changing climate. Above all, we must maintain the pedagogical creativity and rigor we and our students need in order to flourish.
Issue Editors: Ellen Posman, Baldwin-Wallace College, and Reid B. Locklin, University of Toronto

Ellen Posman is an associate professor of religion at Baldwin-Wallace College in Berea, Ohio. She holds degrees in religious studies from Stanford University, Harvard University, and the University of California, Santa Barbara. Her expertise lies in the area of comparative religion, with specializations in Buddhism and Judaism. Posman can be reached at This e-mail address is being protected from spambots. You need JavaScript enabled to view it .

Reid B. Locklin holds a joint appointment in Christianity and culture at Saint Michael's College and at the Centre for the Study of Religion, both at the University of Toronto. A graduate of Boston University and Boston College, he is the author of Spiritual but Not Religious? (Liturgical Press, 2005) and other works in comparative theology, Christian ecclesiology, and spirituality. Locklin currently serves as president of the Society for Hindu–Christian Studies and as cochair of the AAR's Comparative Theology Group. He can be reached at This e-mail address is being protected from spambots. You need JavaScript enabled to view it .