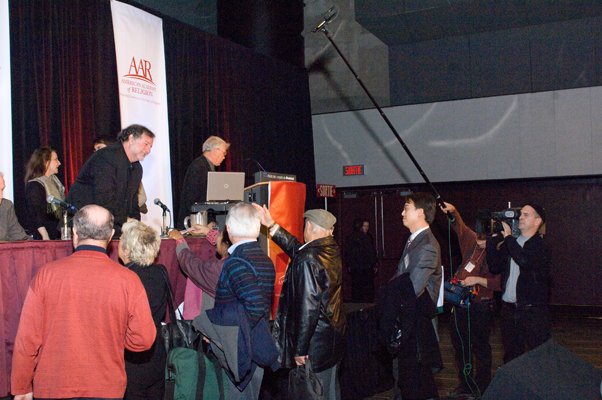 Some twenty journalists attended the Annual Meeting in Montréal. Media outlets represented included Radio-Canada TV, who conducted interviews and videotaped two sessions for their program Second Regard; WGBH Boston; Fox News; Ottawa Citizen; Publishers Weekly; and New York Times. The Guardian and Immanent Frame published articles written by freelance journalists covering the meeting.
---
The AAR hosted its sixth annual reception for journalists prior to Sunday evening's awards ceremony. At the awards ceremony, winners of the 2009 AAR Awards for Best In-Depth Reporting were honored for their outstanding contributions to religion newswriting.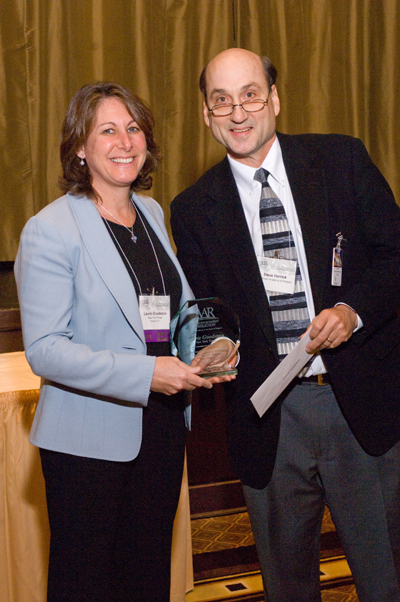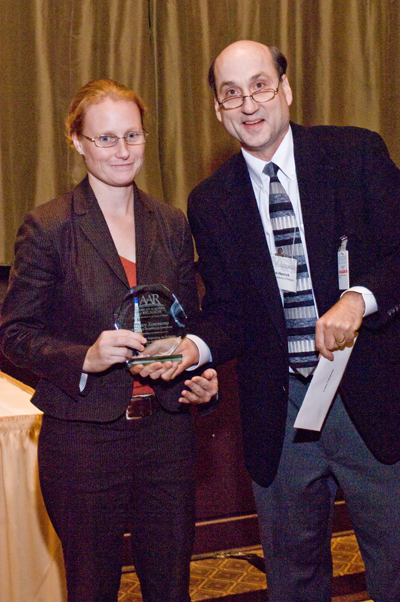 At left: Laurie Goodstein, national religion correspondent for the New York Times, placed first in the contest for large news outlets.
At right: Tracy Simmons, religion reporter for the Waterbury Republican-American, placed first in the contest for small news outlets.