| | |
| --- | --- |
| | |
In Memoriam: Clark H. Pinnock, Longstanding Member of AAR, Dies at 73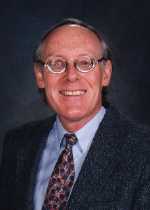 Clark H. Pinnock was born in Toronto, Canada, on February 3, 1937, and died on August 15, 2010. Pinnock was part of the broad Evangelical tradition, and spent his career exploring Reformed, Arminian, and Pentecostal streams of thought.
Pinnock earned his BA from the University of Toronto in 1960. He was then awarded both a Woodrow Wilson Fellowship to Harvard University and a British Commonwealth Scholarship to England. Pinnock traveled to England to study under F. F. Bruce at Manchester University. In 1965, Pinnock joined the faculty of New Orleans Baptist Theological Seminary. He later taught at Trinity Evangelical Divinity School in Deerfield, Illinois (1969–1974), and then went on to Regent College in Vancouver (1974–1977). Pinnock taught at McMaster Divinity College from 1977 until his retirement in 2002.
Pinnock has contributed to many areas of theology. He is the author of more than fifteen books, including Flame of Love: a Theology of the Holy Spirit (InterVarsity Press, 1996), Unbounded Love: a Good News Theology for the Twenty-first Century (InterVarsity/Paternoster, 1994; coauthored with Robert Brow), and A Wideness in God's Mercy: the Finality of Jesus Christ in a World of Religions (Zondervan, 1992).
Pinnock was a member of AAR for over twenty years.
Pacific School of Religion Names Riess Potterveld President
The Pacific School of Religion (PSR) has announced that Riess Potterveld, currently president of Lancaster Theological Seminary in Pennsylvania, will become president of PSR for a term of three years, beginning October 1, 2010. Potterveld is returning to PSR after having served as President of Lancaster Theological Seminary for the past eight years.
Before going to Lancaster, Potterveld served in three administrative roles at PSR from 1993 to 2002. "There is no other institution that could have induced me to leave Lancaster," Potterveld said. "My ten years at PSR were particularly challenging, but also exhilarating….Those rich experiences and connections to the PSR community are leading me to return to offer what I can to strengthen this school."
Potterveld was educated at Trinity College in Hartford, Connecticut, and earned his MDiv at Yale University, and his MA and PhD at Claremont Graduate University. He served as senior minister at the Congregational Church, United Church of Christ, in Northridge, California, from 1974 until his 1992 appointment at PSR.
The Pacific School of Religion is a multidenominational Christian seminary in Berkeley, California, founded in 1866. PSR is a member of the Graduate Theological Union (GTU), an interfaith consortium of seminaries and institutes in the Bay Area. For more information, please visit psr.edu.
Fairfield University Professor Awarded Prestigious NEH and ACLS Grants
Fairfield University professor, Ronald M. Davidson, PhD, professor of religious studies, has been awarded a NEH Fellowship, an honor shared by only ten universities across the country. In addition to the NEH Fellowship award, Davidson also received an American Council of Learned Societies ( ACLS ) Fellowship grant, one of only fifty-seven scholars selected from 1,136 applicants. The ACLS grant, a first for Fairfield University, and the NEH grant, will support Davidson's research, leading to a book entitled Imperial Buddhas, Tantric Origins.
Davidson is examining Buddhist documents in Sanskrit, Chinese, and Tibetan for a book he is completing on the origins of Buddhist Tantrism in seventh and eighth century CE India. The documents, which have not been critically discussed before now, describe the earliest tantric Buddhist system. The historical intent of the project is to clarify the emergence of Buddhist Tantrism, which spread throughout Eurasia within a century of its origins. The book builds on Davidson's previous research and publications on tantric Buddhism, his most recent being Tibetan Renaissance: Tantric Buddhism in the Rebirth of Tibetan Culture (Columbia University Press, 2005). 
Davidson is active in the AAR Tantric Studies Group and has been a member of the American Academy of Religion for over twenty years.