Issue Editors: Ellen Posman, Baldwin-Wallace College, and Reid B. Locklin, University of Toronto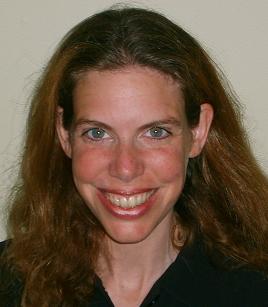 Ellen Posman is an associate professor of religion at Baldwin-Wallace College in Berea, Ohio. She holds degrees in religious studies from Stanford University, Harvard University, and the University of California, Santa Barbara. Her expertise lies in the area of comparative religion, with specializations in Buddhism and Judaism. Posman can be reached at This e-mail address is being protected from spambots. You need JavaScript enabled to view it .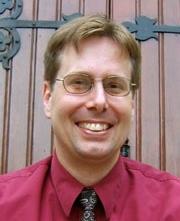 Reid B. Locklin holds a joint appointment in Christianity and culture at Saint Michael's College and at the Centre for the Study of Religion, both at the University of Toronto. A graduate of Boston University and Boston College, he is the author of Spiritual but Not Religious? (Liturgical Press, 2005) and other works in comparative theology, Christian ecclesiology, and spirituality. Locklin currently serves as president of the Society for Hindu–Christian Studies and as cochair of the AAR's Comparative Theology Group. He can be reached at This e-mail address is being protected from spambots. You need JavaScript enabled to view it .
Inclusion and Expansion
At our current juncture in history, we are in what some might call a transnational moment. More than ever, people are crossing borders and coming into contact with one another. As people, cultures, and ideas intersect, higher education cannot stand still but must adapt to the changing intercultural world. This brings new challenges but also new opportunities for teaching theology and religious studies. Attention to transnational movements, global cultures, and the history of cultural contact provide distinct types of opportunities our classrooms can embrace, as the authors in this issue demonstrate.
Most importantly, institutions in general and classrooms in particular must be conscious of their own diversity and provide a welcoming atmosphere for every student. In this Spotlight, our contributors highlight the issue of inclusive classrooms above all else. Rather than making assumptions about students' backgrounds, faculty must allow students to express their identities, share their voices, and affirm their experiences. Edwin David Aponte centers his essay on issues of inclusiveness, pointing to both a demographic and a cultural shift that brings to our classrooms students from diverse backgrounds, with diverse learning styles, different educational paths experienced before entering college, divergent aspirations, and even wide-ranging understandings about the value of higher education. He emphasizes that the university therefore needs to be more attentive than ever to inclusiveness in order to foster a true community of learning. This means incorporating a variety of teaching styles to make all students feel welcome. 
Reflecting on the changing demographics of the United States as a whole, as revealed in the 2010 Census, Philip Wingeier-Rayo explores specific ways to create a welcoming atmosphere for Hispanic, Latina/o, and other minority student populations, whether by approaching students individually, initiating open-door policies for office hours, utilizing learning contracts, compiling ground rules for discussion, or advocating with university offices of admissions and student affairs. Anne Mocko incorporates the notion of our learning from our students' experiences and Grace Ji-Sun Kim provides suggestions for encouraging more inclusive attitudes among our students, using both methods and content to do so. Gregory Lee Cuéllar's and Jonathan Y. Tan's pieces suggest that higher education needs to be more inclusive in terms of how it organizes its archives and more inclusive — or at least expansive — in terms of suggested online resources for student research. 
Pertaining to that expansion of resources, our globalized world offers numerous materials for our classrooms that were previously unavailable, and our methods should adjust to utilize those resources rather than ignoring them simply because our own educations did not utilize them. Numerous authors note the possibility of site visits and immersion trips to provide intercultural experiences and they further note that the pluralism of our current moment makes such opportunities available locally, whereas in the past they would have necessitated long journeys. In Mocko's case, the classroom itself is an intercultural opportunity. Following the notion of welcoming each student and valuing his or her experience, we need to recognize that these students may and often do have expertise in religions traditionally dubbed "foreign." It is quite likely that Muslim students will want to take a class on Islam and Buddhist students will want to take a class on Buddhism, and the like. Whether their motivations are to learn more about their own family background or even because they are under the assumption that this will be an easy course for them, their lived experience is a valuable resource present in the classroom — and is not to be dismissed.  
Beyond site visits, local guests, and demographics in the classroom, technology can bring global cultures to our own doorsteps like never before. Wingeier-Rayo uses Skype to bring guests into his World Religions classroom, and Mocko finds rituals on YouTube that provide visual examples of lived religions. Cuéllar's article on Western hegemony in the maintenance of archives similarly suggests that there are various types of materials available that we are often trained to overlook. Tan, finally, addresses the possibility of technology for research on a variety of religions as well as on transnational religion and globalized religion themselves. He provides an extensive bibliography of online resources to recommend to students for responsible research. Extensive as it is, he notes that these are only a beginning of what is available through our globalized communication system.
How we conduct our classrooms and our own pedagogies can be informed by transnational movements and global cultures. First, there is the possibility of utilizing pedagogies that stem from sources outside the Euro-American context. Wingeier-Rayo gives the simple suggestion of choosing textbooks written by non-Anglo-Saxon authors, thereby incorporating the perspective and pedagogy of diverse textbooks. Aponte, for his part, addresses the issue more directly. In addition to emphasizing the need to be aware of students' diverse educational and personal backgrounds, Aponte is aware of his own background and brings that to bear in the classroom. In his performance style of lecturing, he brings personal stories into his lectures. And he also introduces a particular methodology. Aponte writes, "I draw on my own intercultural contextualizations as a Puerto Rican Latino scholar of religion who draws on a vital feature of Latina/o theology: its collaborative methodology, known as teología en conjunto. Doing history or cultural analysis in a collaborative way, en conjunto, is another way of doing engaged pedagogy, one in which both students and instructors are learners together, fostering an educational community in the classroom."
Kim combines traditional concepts of a theological pedagogy that "education is based on love" with modern holistic concepts of pedagogy that emphasize diverse teaching methods and reach students through all their senses, in addition to a notion of "faith seeking understanding" that emphasizes praxis — action and reflection. In addition to all this, Kim consciously brings postcolonial theory into her pedagogy. Postcolonial theory has emphasized that Western culture has been a culture of "Othering," often demonizing the Other. Following a postcolonial pedagogy, Kim attempts to reverse that conceptualization in her classroom, moving students toward an attitude of welcoming the Other or avoiding the tendency to see strangers as Other.
Cuéllar addresses a similar issue, pointing to the way university archival mechanisms constitute a hegemonic discourse in which disempowered voices become rendered as Other. He writes, "Before archivally produced knowledge enters the classroom and scholarship, archivists, administrators, and faculty must identify those governing procedures within the University's archives that create oppressive categories of arrangement, languages, and concepts of the 'Other.'" Applying concepts from subaltern theory and the work of Juan Flores, he encourages a "from below" approach that renders visible texts "from below" to subvert the hegemony of texts "from above." Examples he provides include Latino/a folk songs and artistic productions produced in the borderlands and Japanese dance forms, rock gardens, and senryu poetry produced in internment camps. One can imagine these types of works incorporated into archives as well as directly into classrooms themselves. 
Familiarity with Latina/o theology, postcolonial theory, and subaltern theory has significant ramifications for our teaching strategies in the classroom. One can surmise that other transnational theories and cultural frameworks might also expand our pedagogical methods to become more diverse and more inclusive.
An awareness of transnational and intercultural concepts provides opportunities not only for our classroom atmosphere, resources, and pedagogies, but also for how we view our subject matter and our own disciplinary histories. 
As Mocko points out, the availability of materials from various lived Buddhist cultures, plus a new demographic reality wherein students in the classroom come from various Buddhist cultures, changes an introductory course on Buddhism into a course on "Many Buddhisms." Mocko's own intercultural experiences provided her an opportunity to assess how Buddhist studies have been taught in the West. She writes, "Where my own introduction to Buddhism had primarily involved philosophical debates and texts…. I wanted to give my students, as best as I could, a taste of embodied, lived Buddhist cultures that were a revelation to me when I began traveling to Japan and then to Nepal." By providing lived experiences, Mocko also planned to challenge popular Western notions she expected in what she presumed would be a predominantly White student body. When she found that half of her students were Asian or Asian-American, she initially entertained the possibility of a mixed class of insiders and outsiders. In the end, though, that notion, too, was challenged because of the concept of "Many Buddhisms" itself. As she puts it, "There was no simple way for me to present course material as either familiar or strange to my students, no simple 'us' I could presume as my audience even from class meeting to class meeting." Our intercultural context has challenged traditional courses on Buddhism and their presumed audiences, and has opened opportunities for new perspectives and methods.
For Kim as a theologian, intercultural concepts have also affected the content of what she teaches, as she is engaged in a project of "reconceptualizing the Divine in terms other than Euro-American thought." This she accomplishes by placing Christian doctrines of Holy Spirit into dialogue with East Asian concepts of Chi. In Cuéllar's article, the discipline is biblical studies rather than Buddhist studies or theology, but the implications are again similar. Cuéllar asks whether university archives can affirm aesthetic and cultural texts that lie outside Western standards. He answers in the affirmative, insisting that such archives become more "attentive to the contested texts of the racialized 'Other,' particularly those vernacular verbal genres linked to migration, exile, diaspora, and borderlands." He points to an emerging interracial-ethnic alliance that "provides different ways of reading the biblical texts, but also creates a site of resistance wherein meaning is collaboratively negotiated, so as to avoid falling prey to dominant mythology." As in the cases of Buddhist studies and theology, here is a chance to gain a fuller understanding of our subject, as well as a challenge to investigate embedded culturally hegemonic frameworks in the histories of our various disciplines. 
Once again, we return to the theme of inclusion. In our classrooms and institutions, our transnational moment cautions us to be vigilant about inclusiveness in our classrooms, with our resources, in our content, and in the very conceptual foundations of our disciplines. When we find a lack of inclusiveness, we must strive to break down our tendencies toward Western dominance and Othering polarities and welcome more perspectives.