John Baumann, University of Oregon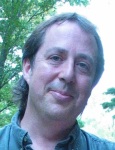 John Baumann currently teaches courses in the folklore department at the University of Oregon, Eugene, and teaches online courses as part of the master of science in environmental studies program for Green Mountain College in Poultney, Vermont. Baumann taught full-time at Warren Wilson College near Asheville, North Carolina, before taking a tenure-track dual appointment position in religious studies and environmental studies at the University of Wisconsin, Oshkosh. He left the University of Wisconsin in 2007 to move his family back home to Eugene, Oregon. His major field of research is religion and ecology, with an emphasis on contemporary Native American cultural, political, and environmental issues. He has published numerous articles and was until recently an active member of the American Academy of Religion both nationally and regionally.
Considering the Value of Online Education
Two years ago I taught my first online class. It was designed to boost the offerings of the department in which I was teaching at the University of Oregon and to create more cash flow, though the official reasons included allowing out-of-state students and busy student-athletes the opportunity to take the course. These latter reasons were not true for the vast majority of the enrolled students. Most were freshman or sophomores who were on campus taking other classes. A few of the forty or so students were overseas, but they were the exception. Entering the course, I was nervous and excited, not unlike my students. What role was I supposed to take in terms of guiding discussions? How could I get them involved? Did I need to arrange proctored tests or just allow open book approaches? How does this Blackboard thing work anyhow?
I've been teaching since 1997, when I was looking for ways to reduce my master's program tuition. I taught regularly throughout my PhD program and got a teaching job directly after graduation. I taught for seven years at two different colleges, then left full-time academia to move closer to family and friends and raise my son in the place that felt more like home than anywhere I'd been — Eugene, Oregon. I had followed the growing interest in online education with fascination and trepidation, wondering if the rumors of the demise of formalized traditional classroom education had any merit, yet seeing the promise in new models that included high-tech long-distance classrooms and computer-based distance learning. Mainstream media articles simultaneously trumpeted the accessibility advantage of online courses (especially for nontraditional students trying to adapt to an increasingly challenging economic environment) while decrying the possible corrosive effects on higher education as a whole — with online courses often considered less rigorous than their physical classroom counterparts. The promise of bringing high-quality education to locations without traditional college or university access, with courses tailored to one's interests, is tempered by the public's perception of online education as inescapably less "real" than classroom-based courses. My family, friends, colleagues, and acquaintances are almost uniform in their responses to my admission that I teach online courses, beginning with raised eyebrows and a questioning of the value of such an approach, and ending with a hope that my efforts will lead to more "real" teaching jobs.
Distance education is divisive. I have two friends who teach at a local community college who strongly disparage distance education whenever the topic comes up, even though they know I'm part of it. They see online courses as a cost-cutting measure by the college, as a threat to their employment, and as a "dumbing down" of traditional education. They feel it is for students who want an easy workload and for teachers who aren't good enough to be in a traditional classroom. As a seasoned classroom teacher who is very comfortable in a live setting, I consider online teaching to be more of a challenge.
After I moved back to Eugene, I set about reconstructing my academic career. Offered the opportunity to teach a large online introductory course at the University of Oregon, I accepted. Previously I had taught the intro course in a large classroom with 150 students and three teaching assistants, fifty minutes per class three times a week. It was ungainly and I never felt that I was able to forge strong communication with the students. The following summer, I taught the same class online. There was a freedom, almost an intimacy, to some of the conversations on the course forum that were missing in the large lecture hall version. Undergraduate students typically are reluctant to speak up in a classroom situation, and the larger the class size, the more silence there seems to be. I have had several students take both online and classroom courses from me, and their level of participation and active questioning are much more evident in the online framework. The online environment allows students in my course the time to consider their options, formulate their opinions, and respond to other students, all with a level of thoughtfulness and cohesiveness rarely found in a physical classroom. The promise of online coursework in religious studies, in particular, lies in the detached and careful progression of the online conversation, allowing for conscious use of language, measured exploration of concepts, and room to critically respond to readings, lectures, and colleagues' comments simultaneously.
Not all was perfect at first, though. A seasoned online teacher (or so he told me) insisted that I should have the students form small groups and turn in their work as collectives. That was such a disaster that I abandoned it midway through the course. Lazier students just put their names on the work of the more responsible ones and hid behind the anonymity afforded to online students. The responsible students complained bitterly. Overall it was interesting, even promising, but I made some major changes before I taught another undergraduate online intro course the next year, beginning with eliminating the group work requirement. Group work requires groups of students willing to share time together online in "face-to-face" meetings, as well as a structure that demands specific individual contributions to a predetermined end product. I'm in the process now of developing both of those elements.
In place of group work, I put my efforts into constructing individual "explorations" that students had to carry out as part of their readings for each class. I left Internet "breadcrumbs" for them to follow online that led them to video archives, audio files, external articles, pictures, and very short but interesting online exercises (one was "building" a museum exhibit, allowing the student to choose objects and information to represent a display on twentieth century post-war protest music). I'm beginning to experiment with online conferencing, having students meet online with their peers and myself once a week to discuss ideas.
The question of "anonymity" is a double-edged sword. On one hand it allows relatively inexperienced or insecure individuals a "buffer" to operate behind, and on the other hand, it often allows student voices to blossom much more than what they might allow in the physical presence of their peers. It can also serve, as in the example of Facebook, as a kind of license to say things and share thoughts one might never think of saying or sharing in a physical classroom. I spend much more time in my online courses cautioning students to be conscious of their language and strongly encouraging tolerance in their writings.
The defining moment came for me this past fall, while studying watersheds and much more as part of an online graduate course. I was hired by Green Mountain College to teach as part of their flagship master of science in environmental studies program, an excellent example of a program that can work well in distance education. I was delighted to see what distance education could be with graduate students. The course was "Bioregional Theory and Practice," an exploration of bioregional theory with a strong emphasis on student exploration and analysis of their own home places — their bioregions. Students worked from South Carolina, Cleveland, southern California, Florida, Vermont, Chicago, and China. The discussion forums had a leading question focused on an aspect of the readings for that day, and the conversations were rich and passionate. The students were cautious at first, as was I, in their assessment of the value of the course, but the positive reviews grew throughout the term.
Bioregionalism is concerned with exploring the nature of one's local region, defined not by political boundaries but by geological, cultural, historical, biological, and economic characteristics. The field explores values, attitudes, and actions toward local environments from the perspective of the unique nature of that environment. Students conduct deep explorations of their self-defined bioregion and share their findings with their peers. The questions embedded within such a study have a quasireligious quality to them, since the endgame is really the question "How can we maintain the long-term health of all aspects of our locale in order to ensure our survival and the ongoing existence of the ecosystem we depend on for that survival?"
Religious studies, as a discipline, relies both on global and local understandings of the strategies by which we choose to live our lives. Online comparative religion courses are common and lend themselves to a fairly static textual study. A more dynamic opportunity for students might lie in an online course that encourages students to explore the local religious and spiritual landscape, drawing out the particular character of one's region through the lens of local beliefs and practices. Incorporation of interviews with local clergy and spiritual practitioners, historical analysis of the religious history of one's locale, even measurements of religious involvement, can simultaneously "ground" a student's academic work and allow new and potentially eye-opening information to be shared with one's peers.
Online learning, more so than classroom coursework, supports the sharing of stories and of one's deeper thoughts and experiences. It can allow a student to bring their humanity to the fore, which sparks others to do the same. Once that happens, vibrant discussions can erupt — discussions that don't have room to grow in a traditional classroom setting.
How do I know that all the students understand the concepts we are covering? In class, they can raise their hand. Online, they'd have to write to the teacher and confess their inability to grasp an idea. Apparently, this is very difficult for many students. How can I keep the interest of students, or even gauge their interest? In a classroom, I can rely on observation, and engage students with humor and stories, breaking up the pace to keep them loose and interested. Online teaching can't accomplish that. In some very important ways, it feels to me that online courses put more authority in the hands of students. The teacher assumes the role of informed facilitator, and a vital aspect of that role is the continuous questioning of students to determine their level of understanding. Quizzes can help, but rich conversations are better. Leading questions with consistent follow-up are my best tools for making sure students stay with the trajectory of the course.
According to Anita Crawley (2012), online education is on the rise. During the fall 2009 semester, 29 percent of all students enrolled in colleges and universities nationwide took at least one course online, an increase of 21 percent over the previous year. The vast majority of students taking online courses do so within the context of large universities and colleges. Small institutions enrolled just 2 percent of students in online courses. Green Mountain College is clearly an anomaly, with a total enrollment between 600–700 undergraduates. Community colleges have similar growth numbers, writes Crawley, with a 22 percent growth in online enrollment from 2008 to 2009, a trend confirmed by a survey of community college presidents, 87 percent of whom reported gains in online enrollment.
The reasons for the unprecedented growth in online education begin with the cost of higher education. Eliminating overhead, institutions can offer accredited online courses at a much lower cost than classroom-based instruction. Access to higher education for those who work and/or are raising a family helps keep admission numbers healthy. Unexpectedly, one of the reasons for the growth and popularity of online courses is the perceived lack of value inherent in traditional educational models.
Marc Parry, writing in 2010 for the Chronicle of Higher Education, quoted a student as saying, "If you want to encounter distance education, sit in the back of a 500-seat lecture." Time magazine (Ripley, 2012) cited Richard Arum and Josipa Roksa's book, Academically Adrift: Limited Learning on College Campuses (University of Chicago Press, 2011), when stating that, after three semesters in colleges and universities, most people experience a "'barely noticeable' impact on critical thinking, complex reasoning, and writing skills." A poll sponsored by Time and Carnegie Corporation reported that "80 percent of the 1,000 U.S. adults surveyed said that at many colleges, the education students receive is not worth what they pay for it. And 41 percent of the 540 college presidents and senior administrators surveyed agreed with them."
Clearly there is room for improvement in both traditional educational models and burgeoning online offerings. Traditional colleges and universities need to seriously address the shortcomings of overcrowded classrooms, overpopulated courses, rising tuition, and watered-down grading strategies. Online course developers and teachers need to be cognizant of the public perception of online coursework as less rigorous than their classroom counterparts and work to develop a learning atmosphere that doesn't feel passive to the students. Passive contexts breed passive students. Inclusion of strategies to encourage student involvement and interaction are key, I think, for the success and evolution of online courses in the humanities and social sciences.
Steve Kolowich (2012) reported that some colleges, even notable liberal arts schools such as Bryn Mawr College and Wesleyan University, have adopted "blended learning" — incorporating online learning strategies within a traditional classroom framework. A slight majority of liberal arts professors, according to a survey by Inside Higher Ed and the Babson Survey Research Group, thought that blended learning was as good or better than traditional classroom-only models.
The field of education is also facing a revolutionary educational model known as the Massive Open Online Class (MOOC). Clay Shirky (2012), writing for the Guardian this past December, likens this form of education to the MP3 in the music industry — less quality, low cost, available to mass numbers of people, and compromising the very medium that spawned it. Last year, he wrote, a Stanford course in artificial intelligence enrolled 160,000 students, though only 23,000 finished the course. Sebastian Thrun, one of two professors for the class, quit Stanford University and started Udacity, an institution designed to offer nothing but massive open online classes. Learning within the framework of a MOOC does not result in a degree, wrote Shirky, just as songs now can be sold separately from CDs.
The MOOC is quite controversial academically, since it represents a "mass consumption" model of education, casting a negative light on both online learning programs as a whole and the institutions that host such courses. The growth of MOOCs and more rigorous online programs is putting pressure on traditional educational institutions. Changes are afoot, and many of those changes are infused by the fear that online education may one day render traditional institutions irrelevant, or perhaps worse, as the realm only of a moneyed elite. The growth and evolution of online education are serving to push two agendas — the vitality and value of online learning models and the pedagogical strategies of traditional colleges and universities.
Clearly online education is not a monolithic whole. My own experience reveals a clear contrast between the large undergraduate introductory class context and the robust small class graduate offerings. I am currently teaching in a physical classroom at the University of Oregon with equal numbers of graduate and undergraduate students. I am simultaneously preparing to teach three online graduate courses through Green Mountain College. Both frameworks have the potential to inform each other if I am open-minded and imaginative enough to allow such cross-fertilization. Like so many things, there are multiple conditions that determine the success or failure, the value or lack thereof, of a particular teaching strategy and educational setting. What is inarguable is that online courses are here to stay, though what is less obvious are the long-term effects on traditional educational models and what evolutionary manifestations of distance learning will arise.