Interim Editor: Tina Pippin, Agnes Scott College, and Chair, AAR Teaching and Learning Committee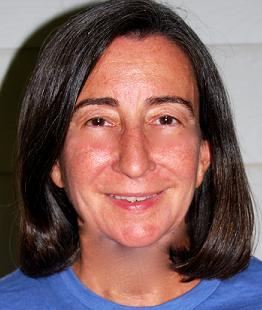 At the Annual Meeting in Montréal, the AAR will celebrate the tenth anniversary of its teaching award. The idea for the award began in the late 1990s under the leadership of then-AAR executive director Barbara DeConcini, and the Teaching and Learning Committee (Chair Thomas Peterson, Michel Desjardin, Richard Freund, Fred Glennon, Yudit Greenberg, Barbara Patterson, and Kathleen Talvacchia). These leaders wanted to start a larger conversation about teaching by giving national recognition to a teacher in the field of religion or theology. The committee generated the criteria for excellence in teaching in order to shape an award of note. They asked nominees in different fields in religion and theology to articulate their pedagogical concerns, methods, theories, and practices. Nominees make a case for what they consider good teaching; they demonstrate what college, university, and theology school professors do to disseminate knowledge, engage in critical thinking, and formulate questions from the disciplines.
There is no detailed archival history of the beginnings of this award, but the basic idea was to raise up and honor the thing most of us in academic jobs do most of the time: teach.
The winners of the award are Tina Pippin (2000), Eugene Gallagher (2001), William Placher (2002), Janet Walton (2003), Timothy Renick (2004), Zayn Kassam (2005), Patricia O'Connell Killen (2006), Stacey Floyd-Thomas (2007), Fred Glennon (2008), and Kwok Pui Lan (2009). A representative group wrote articles for this Spotlight on Teaching issue, updating their teaching statements and sharing their influences and continued passion for teaching religion. The authors show that scholarship is not limited solely to the disciplines and that there are important intersections with what happens in the classroom. The conversations here are interdisciplinary — from different fields in religion and theology and across disciplines of education, community engagement, and others.
The Wabash Center for Teaching and Learning in Theology and Religion is cosponsoring a workshop session with eight of the award recipients on Saturday morning at the Annual Meeting. Registration information is in the Program Book. Join the continued conversation about teaching and the tenth year celebration!